Gain valuable knowledge about the film industry and how to work with directors.  Participating students are assigned a scene from an existing film and given instruction on how to compose an original score. Students learn how to develop a score concept, where to create harmonic, rhythmic, melodic themes and motifs, as well as understanding the dynamics of a scene using sound design.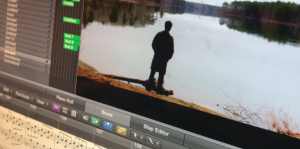 June 26-July 1, 2022
$1,200
Price includes lodging, meals, all course materials, activities, and excursions
Students reside in campus residence hall and dine in campus dining hall
Due to the continued effects of COVID-19, we are maintaining a flexible refund policy.  There is a full refund available minus a $50 administrative processing fee
Enrollment is open until spaces are filled
Students that register for two back-to-back Pre-College programs, have the option to also register for an optional stayover weekend in-between programs for an additional $350.  The stayover weekend is all-inclusive of housing, meals and activities in and around Asheville
---

From score concept to development
Images and music become one
Storyline, visual elements and hits
Composing with emotions for film
The seven principles of film music
Textures, dynamics and instrumental color
Technical preparation of a score and delivery
The music film business
Working with directors, contracts and rates for film music

Morning

8 a.m. – Breakfast
9 a.m. – Creating the emotional musical impact and dynamics of a scene
12 p.m. – Lunch & free time

Afternoon

1 p.m. – Understanding tempo tapping, markers and volume levels for music with dialogue

Evening

5 p.m. – Dinner
6:30 p.m. – Activities / recreation / free time
Options include: swimming, beach volleyball, Asheville Tourists game, observatory, game night, movie
11 p.m. – Lights out

DAY 1
Learn musical concepts for film
Develop a musical template for a film cue
DAY 2
Composing Your Score – Part 1
Setting up your DAW and importing film
Creating emotional musical impact
DAY 3
Composing Your Score – Part 2
Create themes, sound design and textures
Exporting music to film
FINAL DAY
Performance of original score
Discussion of music film industry
---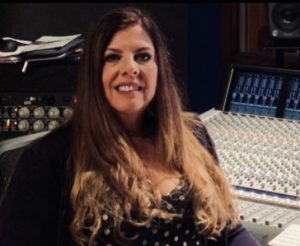 Janet Rabin Phillips
Janet Rabin Phillips earned her master's degree from the North Carolina University School of the Arts in film music composition. She studied under David McHugh (film composer for Mystic Pizza and Three Amigos) and studied audio recording by John Sisti (Oscar winner for Best Sound in Bram Stoke's Dracula).​
Janet's skills include music for film, television shows, documentaries, animations, commercials and sound design for games. Janet's most recent accomplishments are music scores for The Continuum Project and The Healer, commercials for Furnitureland South and The Museum of Science Fiction as well as game sound design for Virtual Heroes.
Janet is a producer and owner of Cinematic Cues, a music licensing company for film. Janet has also taught college courses in music composition, audio recording, sound design and digital effects processing.
janetrabinphillips.com
cinematiccues.com
---
Contact Us
Questions? Please contact us at camps@unca.edu.