Interactively learn about robotics, rocketry, aerospace and satellite engineering, and climate science. Participate in numerous hands-on robotics and engineering tasks such as building a robotic rover and a model rocket. Build an Arduino controlled mini weather station, launch them on tethered weather balloons, and conduct data analytics. Learn from STEM professionals about all the opportunities STEM fields have to offer.
---

Interactively learn about robotics, rocketry, climate and aerospace and satellite engineering
Gain understanding about data analytics and applications
Learn about climate change and its impacts to society.
Interact with NASA and NOAA scientists and engineers.
Experience residential campus life in a fun, engaging setting with challenging STEM curriculum.

Build a robotic rover and program it to perform a series of maneuvers.
Learn how to solder and build an Arduino controlled mini weather station and launch it on a tethered weather balloon.
Working in teams, you'll construct model rockets.
Conduct numerous hands-on robotics and engineering tasks.
Collect in-situ and atmospheric data with your weather station. Analyze data collected and present results to NASA and NOAA scientists and engineers.

Morning

8 a.m. – Breakfast
9 a.m. – Introduction to remote sensing and applications
10 a.m. – Learn and use soldering techniques to build a robotic rover
11 a.m. – Construction and programming of robotic rovers
12:00 p.m. – Lunch & free time

Afternoon

1 p.m. – Construction and programming of robotic rovers (continued)
3 p.m. – Robotic Rover Race
4 p.m. – Introduction to weather stations, temperature sensors, redundancy and basic principles

Evening

5 p.m. – Dinner
6:30 p.m. – Activities / recreation / free time
Options could include: beach volleyball, Asheville Tourists game, observatory, game night, movie
11 p.m. – Lights out
---

June 18 – June 23, 2023 – PROGRAM FILLED – REGISTER FOR THE WAITLIST

$1,800.00

Price includes lodging, meals, all course materials, activities, and excursions
A $500 deposit is due upon registration with remaining balance due by May 1, 2023. Click here to see our

cancellation

policy
Needs-Based Financial Aid can be applied for through Destination SPACE (email info@destinationspace-stem.org for more information)
Students reside in campus residence hall and dine in campus dining hall
Enrollment is open until spaces are filled
Registration is through the Camp Doc platform.  Detailed registration instructions can be found here.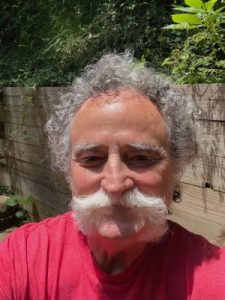 Dr. L. DeWayne Cecil
Dr. L. ​DeWayne Cecil founded Destination SPACE in March​ 2017 with a vision of providing students with space related interactive science education (https://destinationspace-stem.org).  As the Director of Destination SPACE, Inc., Dr. Cecil draws upon his extensive background in applied earth sciences and remote sensing. After earning a PhD. in Earth Science from the University of Waterloo, Ontario, Canada, Dr. Cecil went on to serve as Chief Scientist of the Applied Sciences Program at NASA Headquarters and as Senior Science Advisor at NASA Langley's Systems Engineering Office, the Lead Applications Scientist at the USGS 's Global Change Research Program, and the first-ever Western Region Climate Services Director at NOAA's National Centers for Environmental Information (NCEI). Dr. Cecil has over 80 professional science publications including journal articles and book chapters.
In addition to his work in climate research, aerospace applications, and program management, Dr. Cecil has worked extensively around the world. His travels have taken him to Japan, Nepal, China, Argentina, Brazil, Kazakhstan, New Zealand, Russia, and beyond. He has climbed and worked in the Tien Shan and Himalayan mountains in Central Asia and the Southern Alps in New Zealand, traversed glaciers, and searched the world's oceans. Dr. Cecil's breadth and depth of experience in research and in applied sciences has inspired him to pass on his expertise and enthusiasm to the next generation of scientists, engineers, and program managers.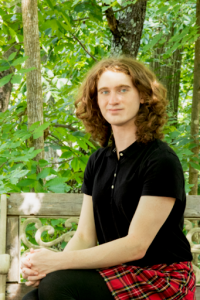 Autumn Gleydura
Mechanical Systems Lead
Autumn is a graduate from Martin L. Nesbitt Jr. Discovery Academy (NDA). She previously attended the 2018 and 2019 Satellite Week camps as a participant and is now an intern and mentor and robotics lead with Destination SPACE, and was a member of the Deep Space STEAM Program at the NDA. Autumn is currently developing a programmable robotic rover and curriculum for Destination SPACE's Satellite Week camps and is also creating a full-scale model of the Miles Space 6U Deep-SPACE CubeSat.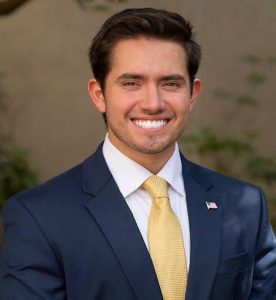 Aaron Speyer
Aaron Speyer is a post-baccalaureate student at the University of North Carolina at Asheville pursuing a B.S. in Applied Physics with a focus on Astrophysics. He is an alumnus of Western Carolina University with a B.S. in Finance, a B.S. in Innovation Leadership and Entrepreneurship, and a Minor in Physics.
At UNCA, Aaron is utilizing Python to research galaxy formations under the mentorship of Dr. David Wake. Aaron is a docent at UNCA's Lookout Observatory, performing observational astronomy research and helping teach the public about the night sky. He is also a STEM Educator at the Asheville Museum of Science, where he assists with outreach, Saturday STEAM activities, and astronomy events.
In his time at WCU, Aaron has performed and published research entitled "Observing the Transit of Nearby Exoplanet Qatar-2b using CCD Photometry via Robotic Telescopes" under the mentorship of Dr. Enrique Gomez. Aaron was part of a team at WCU, guided by Dr. Gomez, that is actively researching the use of high-altitude ballooning for muon detection.
Aaron is actively working on creating Destination SPACE's Deep Space curriculum to share with educators. Working with Destination SPACE allows him to work with like-minded individuals that are passionate about aerospace and all things STEM.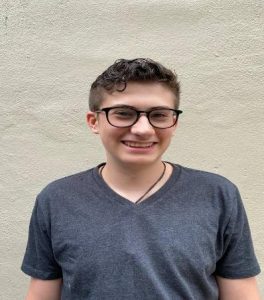 Solomon Hartman
Solomon is a Junior at Nesbitt Discovery Academy. He has worked as a STEM teacher at a summer camp, teaching kids about the principles of STEM. He has also attended the 2022 space camp at the University of North Carolina at Asheville. Solomon is an intern at Destination space and is working on the fourth revision of the Destination Weather Station and a drone platform to carry the weather station.
James Reynolds
James Reynolds was in the Nesbitt 2022 graduating class and is pursuing a degree in cybersecurity at Greenville Technical College, South Carolina. At Destination SPACE, James is working with Autumn as a robotics developer on all things rover-related. He has yet to attend a space camp as a student, but is excited to help educate others with Destination SPACE, programming, and robotics.
---
Contact Us
Questions? Please contact us at camps@unca.edu.