Hone your literary skills through workshops with experienced local authors and poets. Generate new pieces, revise works-in-progress and critique works of others in a collaborative workshop setting.
One Thing After Another- How to Create a Compelling Plot: Plot is about more than a series of events—it's the engine that drives your story, and it's intimately connected to structure and character. This class will focus on plotting your story or novel. Specifically, we'll talk about using character to drive plot, how to plan and still leave room for improvising, and how pacing affects story. We'll give you all the tools you need to keep readers turning pages.
A Compendium of Creativity- Generative Writing: This class aims to open your eyes and ears to myriad and unexpected sources (a compendium!) of inspiration for writing. We will explore writing activities to jump-start your creativity, help you uncover new approaches to a current writing project, and sprout ideas for new projects. You'll be launching pieces of writing and working on them in class with the goal of compiling a small portfolio of different pieces featuring a range of creative techniques we'll explore during our week together. We'll dive into various writing forms including poetry, personal essay, flash fiction, letter writing, and prose poetry, and experiment within these forms using out-of-the-ordinary prompts and entryways into your creativity on the page.



---

Plot Development
Generative Writing

Participating in peer workshopping sessions to give and receive feedback on work-in-progress
Students will be encouraged to participate in an end-of-week reading for an audience of family and friends

Morning

8:00 a.m. – Breakfast
9:00 a.m. – Developing Plot
12 p.m. – Lunch & free time

Afternoon

1:00 p.m. – Wordbuilding 101

Evening

5:00 p.m. – Dinner
6:30 p.m. – Activities / recreation / free time
Options could include: beach volleyball, Asheville Tourists game, observatory, game night, movie
11 p.m. – Lights out
---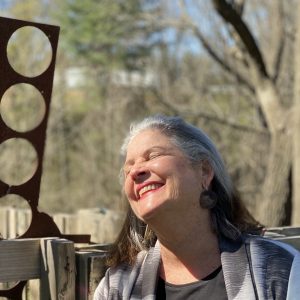 Sondra
Hall
Sondra Hall is a long-time educator, writer, and lover of language who wholeheartedly believes in the power of the written word to transform both writer and reader. Her passion for words inspired her to start an after-school creative writing program called "Take My Word For It! which sparked young writers' imaginations for thirteen years in the San Francisco Bay area, Boston, and just outside of Washington D.C. She also developed a writing program for young adults, called Escape to the Page, which offers both online and in-person creative writing programs in community colleges, around kitchen tables and in summer writing residencies.
Sondra holds a Bachelor's in Art History from Tufts University and a Master's in Expressive Arts Therapy from Lesley University. She's taught in elementary, middle and high school classrooms for more than a decade. She lives happily in Asheville with her musician husband, and curly-headed dog, Willow.
Dr. Jamieson Ridenhour
Jamieson Ridenhour is the writer and producer of the popular audio drama Palimpsest, the author of the werewolf murder-mystery Barking Mad (Typecast, 2011) and writer and director of the award-winning short horror films Cornerboys and The House of the Yaga. His ghost play Grave Lullaby was a finalist for the Kennedy Center's David Cohen Playwriting award in 2012. Jamie's short fiction and poetry has appeared in Strange Horizons, Andromeda Spaceways Magazine, TheNewerYork, Across the Margins, Mirror Dance, and Architrave, among others, and has been podcast on Pseudopod, Cast of Wonders, and Radio Unbound. His newest play, Bloodbath: Victoria's Secret, premiered in October of 2021. He has taught writing for over twenty years, currently at Warren Wilson College
---

June 25 – June 30, 2023 – PROGRAM FILLED – REGISTER FOR THE WAITLIST
$1,350
Scholarships are available through Great Smokies Writing Program (Click here for more information)
Price includes lodging, meals, all course materials, activities, and excursions
A $500 deposit is due upon registration with remaining balance due by May 1, 2023. Click here to see our

cancellation

policy
Students reside in campus residence hall and dine in campus dining hall
Enrollment is open until spaces are filled
Registration is through the Camp Doc platform.  Detailed registration instructions can be found here.
---
Contact Us
Questions? Please contact us at camps@unca.edu.