Build and test nano-satellites and Jiggy Bots to collect and analyze live weather data. 
This program is designed to cultivate a long-term interest in science, technology, engineering, and math (STEM), by providing engaging, hands-on, remote sensing, and educational opportunities for high school students. During this session, students will learn about weather and climate, satellites, and remote sensing.
Coming in 2021
$1,500 per session
Price includes lodging, meals, all course materials, activities, and excursions
Students reside in campus residence halls and dine in campus dining hall
---

Experience residential campus life in a fun, engaging setting with challenging STEM curriculum.

Learning about satellite sensors and remote sensing.

Electrical engineering, and applications.

Interact with NASA and NOAA scientists and engineers.

Morning

8 a.m. – Breakfast
9 a.m. – Use remote sensing Instruments & learn to solder electrical circuits and how they work
12:00 p.m. – Lunch & free time

Afternoon

1 p.m. – Introduction to robotics, continue soldering skills building Jiggy Bots, Jiggy Bot races

Evening

5 p.m. – Dinner
6:30 p.m. – Activities / recreation / free time
Options include: swimming, beach volleyball, Asheville Tourists game, observatory, game night, movie
11 p.m. – Lights out

Learn to use remote sensing instruments, learn to solder electrical circuits, develop new presentation skills and demonstrate your prowess in data analytics.

Design and build your own CricketSat nano-satellite and a Jiggy Bot robot, and c

hallenge your camp colleagues in a Jiggy Bot race.

Launch your CricketSat on a weather balloon, then gather and analyze atmospheric data. Present results to NASA and NOAA mentors. 

Design, build, and launch water-bottle rockets with a customized payload, and compete with your fellow camp participants.
---

L. DeWayne Cecil, Ph.D.
Dr. L. ​DeWayne Cecil founded Destination SPACE in March​ 2017 with a vision of providing students with space related interactive science education (https://destinationspace-stem.org). As the director of Destination SPACE, he draws upon both his extensive background in applied earth sciences and remote sensing. After earning a Ph.D. in earth science from the University of Waterloo, Ontario, Canada, Dr. Cecil went on to serve as chief scientist of the Applied Sciences Program at NASA Headquarters, and as senior science advisor at NASA Langley Systems Engineering Office, lead applications scientist at the USGS Global Change Research Program, ​and the premier Western Region ​climate services director at NOAA's National Centers for Environmental Information​ (NCEI)​. 
Dr. Cecil has worked extensively around the world​. His travels have taken him to Japan, Nepal, China, Argentina​, Brazil, Kazakhstan, New Zealand, ​Russia, ​and beyond. He has climbed both the Tien Shan and ​Himalayan mountains, traversed glaciers, and searched the world's oceans​. Dr. Cecil's breadth and depth of experience in research and applied sciences has inspired him to pass on his expertise and enthusiasm to the next generation of scientists, engineers, and data managers.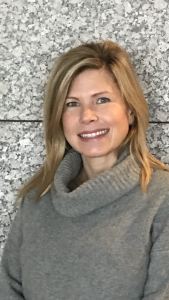 Annette Hollingshead
Ms. Hollingshead is the academic leader for Destination SPACE and provides scientific and technical curriculum support, in addition to fostering sponsorship and community support. She holds a Master of Science degree in meteorology from the University of Hawaii at Manoa and a Bachelor of Science in computer engineering from Nova Southeastern University. Her specialties include boundary layer aerosol concentration and dispersion modeling, web-based, interactive local climate software tool development for NOAA's National Weather Service and the Department of Energy. She also designed and deployed a comprehensive customer analytics and requirements management tool for NOAA's National Center for Environmental Information. Since transplanting back to the mainland from Hawaii in 2015, promoting STEM activities in Western North Carolina has become her passion. ​​
Kathy Dooley
Ms. Dooley serves as the lead grant writer and event coordinator for Destination SPACE and helps design and facilitate curriculum. She has a Bachelor of Arts in environmental studies from Carleton College and a master's degree in geographic information science from the University of Minnesota. She is currently a contractor with the USGS Water Science Center. Her favorite part about Destination SPACE is meeting all of our participants and helping them explore new skills and interests.
---
Contact Us
Questions? Please contact us at camps@unca.edu.